Would you like to
Study Music with Suzanne
LOCATION: Skype or in person, northwest Tucson, Az. USA
Creative Music Lessons
for Adults and Teens
Students tell me music is fun and easy when they study with me.
Find your musical voice and direction.
I enjoy coaching people in letting their music out.
Lessons are on a beautiful grand piano and
digital keyboard for notating music and recording.
Award-winning pianist and composer, improvisationist, recording artist,
Suzanne Grosvenor has taught music for more than 25 years.
Cultivate the skills to fulfill your musical goals and dreams.
Northwest Tucson, Az. USA / or by Skype or Facebook Chat
$28 / half hour $40 / 45-minutes $50 / one hour lesson
(Add $10 for Skype and lessons by internet.)
Discover a deeper sense of yourself through music.
Free 15-minute consultation in person or by phone.
Call with your questions (520) 229-6282 or email suzanne@suzannegrosvenor.com .
We will address your unique goals and needs to cultivate quality musicianship for fulfilling your aims.
I also coach instrumentalists and vocalists in skills named below.
Lessons may include ~
Theory: Understanding music from the inside out. How music works.
Artist Development / Well-rounded musicianship
Technique and finger dexterity
Chords, scales, modes
Playing by ear, composing, arranging.
Hear and feel the music that comes from within you.
Improvisation skills. Learn to improvise in styles of your favorite artists / composers.
Ear Training. Improve your ear.
Classical and other styles.
Classical. . . Jazz. . . Pop . . . Blues . . . Boogie . . . Country . . . Soul . . . New Orleans piano . . .
Stride piano . . . Rock . . . New Age or Meditative music . . . Sacred music.
Beginning - Intermediate - Advanced Piano and Keyboards
Play from a lead sheet / chord chart. Write your own chord charts.
Record music in computer through a digital Keyboard
Music Notation. Learn to notate music accurately.
CREATIVITY DEVELOPMENT
Hear and play the music that wants to come out of you!
Accompany yourself, a vocalist or instrumentalist.
Therapeutic Music: What makes music healing?
Recovery from previous bad experiences with music.
I coach other instrumentalists and vocalists, besides keyboardists, in the skills above.
MY EXPERIENCE
Suzanne Grosvenor is an award-winning pianist and composer.
I have many years experience as a professional musician, recording artist, music teacher,
composer for short films, videos, documentaries and radio, arranger and session musician ~
playing classical, jazz, blues, pop, country, bluegrass, rock and soul music, meditative and sacred music.
I have taught advanced classical piano repertoire, technique and music theory.
I grew up performing classical music from age 8 on piano,
also playing violin, cello, clarinet and percussion with orchestras, and piano and organ in church.
I was a guest piano soloist with orchestras at age 10 and in my teens.
Awarded scholarships to the San Francisco Conservatory of Music and
Arizona State University where I majored in music.
Taught classes at a university. Worked with the Up With People Show as
piano coach and band rehearsal director for two years.
I facilitate Intuitive Creativity Workshops for Musicians.
Besides teaching in my home studio I teach at Music and Arts School of Music.
Music can be fun. Let the music out of you!
It's not too late to study music!
~ Don't give up on your Dream. ~
~
MY CREATIVITY IGNITED
As a result of my sessions with Suzanne, a creative flow of inspiration opened in me and I composed more music than I ever have before. I composed an entire stage production in a short amount of time. My creativity ignited when I realized how to become in touch with my real feelings and translate them to music.
David Helfand, Teacher / Celtic Harpist
Suzanne is an excellent piano instructor who has been very inspiring in helping me to develop musically. She motivated my enthusiasm to study and work hard at piano and helped me in realizing my creative potential for composing my own music. I made the biggest strides in my proficiency with music during the years I studied with her. She made music accessible and easy to understand and helped to cultivate my lifelong love of music.
Paul S., Computer Tech
BIO
Suzanne enjoys teaching piano in private practice for 25+ years. She coaches instrumentalists and vocalists as well as pianists in developing skills of well-rounded musicianship and becoming authentic in your music to find your greatest joy.
Suzanne was a guest piano soloist in concert with a youth orchestra at age 10. She was a winner in the Phoenix Young Musicians Concerto Competition at 17 and was awarded scholarships to the San Francisco Conservatory of Music and Arizona State University where she majored in music.
Suzanne launched a career in improvisational music, working as a piano sideman in jazz, blues and other improvisational styles. She wrote and recorded a song that became a Top 40 regional radio hit.
As a composer, her soundtracks aired on NPR Radio, PBS Television, the Disney Channel and in Film Festivals around the world. She has composed numerous pieces for piano, some for chamber orchestra and for choir as well as multi-instrumental soundtracks for short films, music theatre and radio drama.
Her solo album Lantern in the Window, a mix of classical, jazz and modern new age piano became a favorite on college and eclectic music radio as well as some classical stations. (Reviews) Her music was featured on the CD, Lights Out II, alongside music of William Ackerman, David Lanz, George Winston and other artists.
She released a collection of "music as medicine" Sound Portrait improvisations in 2012 on the CD Light Shining Through which can be found at Amazon.com, on Pandora radio and iTunes as well as YouTube.
Music and the Brain by Frank Fitzpatrick
The Musician's Brain
New developments in neuroscience and technology such as FMRI, are unveiling new discoveries every week and reaffirming theories that many scientists, philosophers and musicologists have held for centuries. It appears that highly trained and proficient musicians, especially those that started training as children, may even have different brain structures than the rest of us.[1] Recent studies show that long-term musical training and expert level performance are associated with enhanced features of the brain's actual anatomy in both auditory and motor regions.
Benefits of Playing Music
The benefits of playing music could fill several books, but here are a few key points that might encourage you to dust off that favorite old instrument and enjoy a little time communing with music, to support music education programs -- starting with ones for your own children, or to begin taking those lessons you have been promising yourself for years.
. . .
Playing Music
In addition to engaging nearly all the parts of our brain required for active listening (see "Music and the Brain Part A: Active Listening"), physically playing a rhythm, or any instrument for that matter, helps us create a complex neuro-feedback loop between the auditory cortex and the motor cortex that controls the movements of our bodies.[4] When a musician performs, at least three basic motor control functions are required: timing, sequencing and spatial organization of movement.
Playing for Inner Peace
I find playing music to be one of my strongest personal therapies, not only from the state of being I can achieve while playing, but also from the energetic balancing and mood-enhancing effect on my mind, body and spirit throughout the day. Playing with other musicians and for appreciative audiences has become one of my most fulfilling ways to connect to and reap the benefits of community. I have even come to include my instruments as an integral part of my spiritual practice, starting by interweaving my guitar playing and singing voice into my morning meditations...
Complete article: http://www.huffingtonpost.com/frank-fitzpatrick/music-benefits_b_1959775.html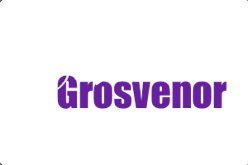 S U Z A N N E G R O S V E N O R